Love Cosmetics Awards 2023 - Best Day Ever - BasicLab Tightening and Filling revitalizing cream for face, neck and neckline
BasicLab is a brand that is taking Polish cosmetics market by storm. It is chosen by conscious consumers who are looking for effectiveness, innovative solutions, quality ingredients, safety and noticeable effects in care.
We love the brand's slogan, which is: "In relation with care". Very relevant! Good relationships require care and mindfulness. In a similar way we have to think about the skin with which we are associated for life.
Consistent values
Experience in the pharmaceutical industry and scientific knowledge of the brand founders - Anita Zacharska and Joanna Zgajewska - translated into the success of the brand.
"We know how the skin works and what ingredients it needs to see the real effects. We provide it with necessary tools in the form of our cosmetics to create a fulfilling relationship – say the creators of BasicLab. They are definitely transparent about this. The concentrations of active ingredients as well as the intended use of particular product are clearly communicated on each package. It makes it easier to make the right choice. However, in such a competitive industry as cosmetics, customers sometimes demand something more. This is where social media come into play, with their communication, educational and advisory functions. The owners of BasicLab want those who reach for their brand to feel the difference thanks to conscious and tailored skin care.
Just safe!
Cosmetics are tested at every stage – both in the company's laboratory, but also in independent research institutions. This guarantees their safety and effectiveness. In addition, their formulas have been created to minimize the risk of allergic reactions while adapting to the diverse needs of even the most demanding skin. No wonder that the brand is gaining more and more loyal consumers every day, who create an engaged community of #BasicLabLovers.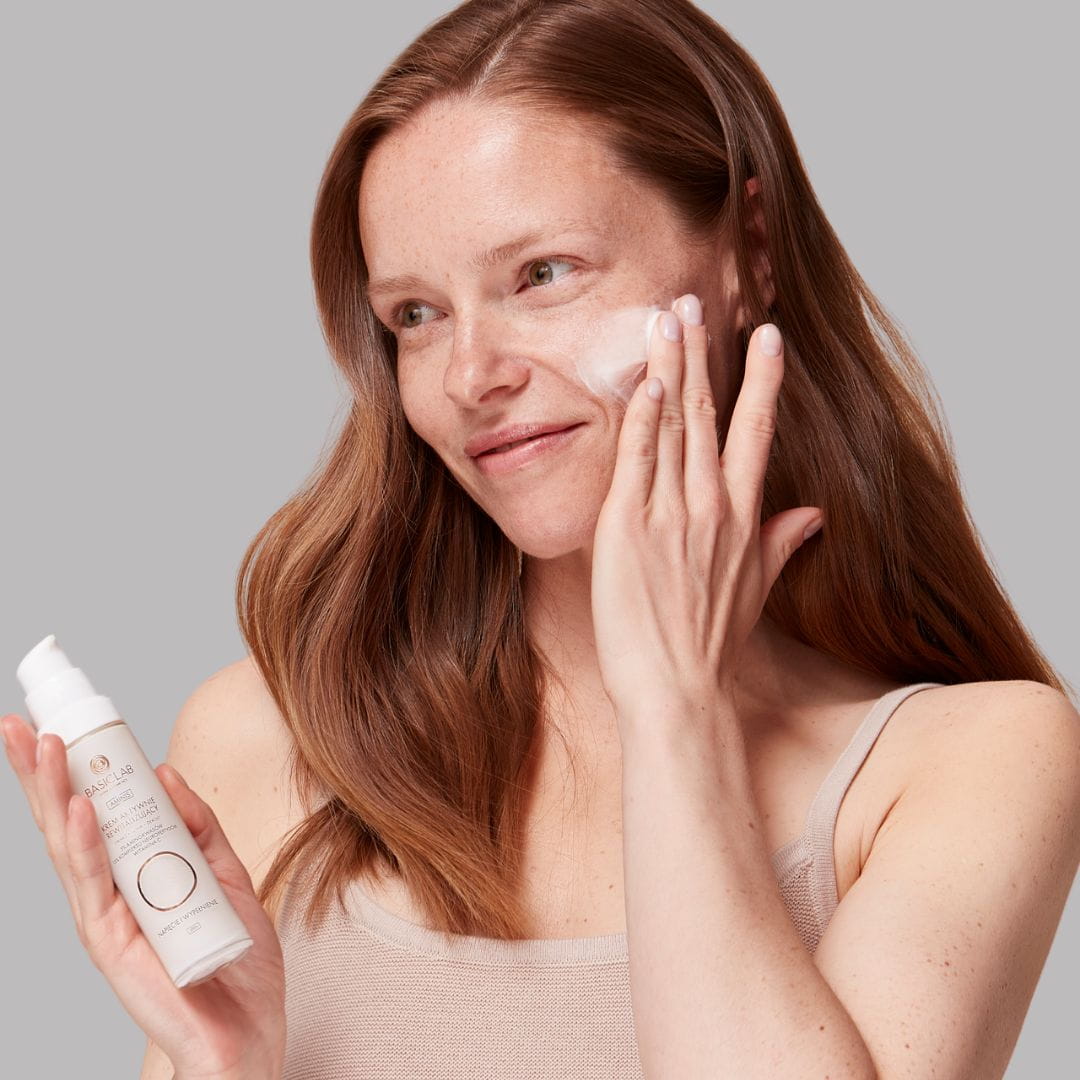 Tested day after day – it fulfilled its promises!
Competition in our #BestDayEver category is always strong. It doesn't make it easy for the jury to choose, but this year the winner was clear. The most points in the voting went to the BasicLab Tightening and Filling revitalizing cream for face, neck and neckline. This cosmetic provides specialized care for all skin types with already visible signs of aging, and is also an excellent anti-aging prophylaxis. The brand does not use age markings, because as we all know – age is just a number, and specific needs of the skin are more important. The action of the cream is based on stimulation of the skin and simultaneous protection of existing collagen and elastin fibers, and thanks to the high content of amino acids - irreplaceable ingredients in the fight against dryness and photoaging - it deeply moisturizes dry skin and immediately soothes irritations.
Well-chosen list of active ingredients
Time will not stop, but thanks to advanced ingredients it can be deceived a little. In this case, the formula of this product proves extremely effective.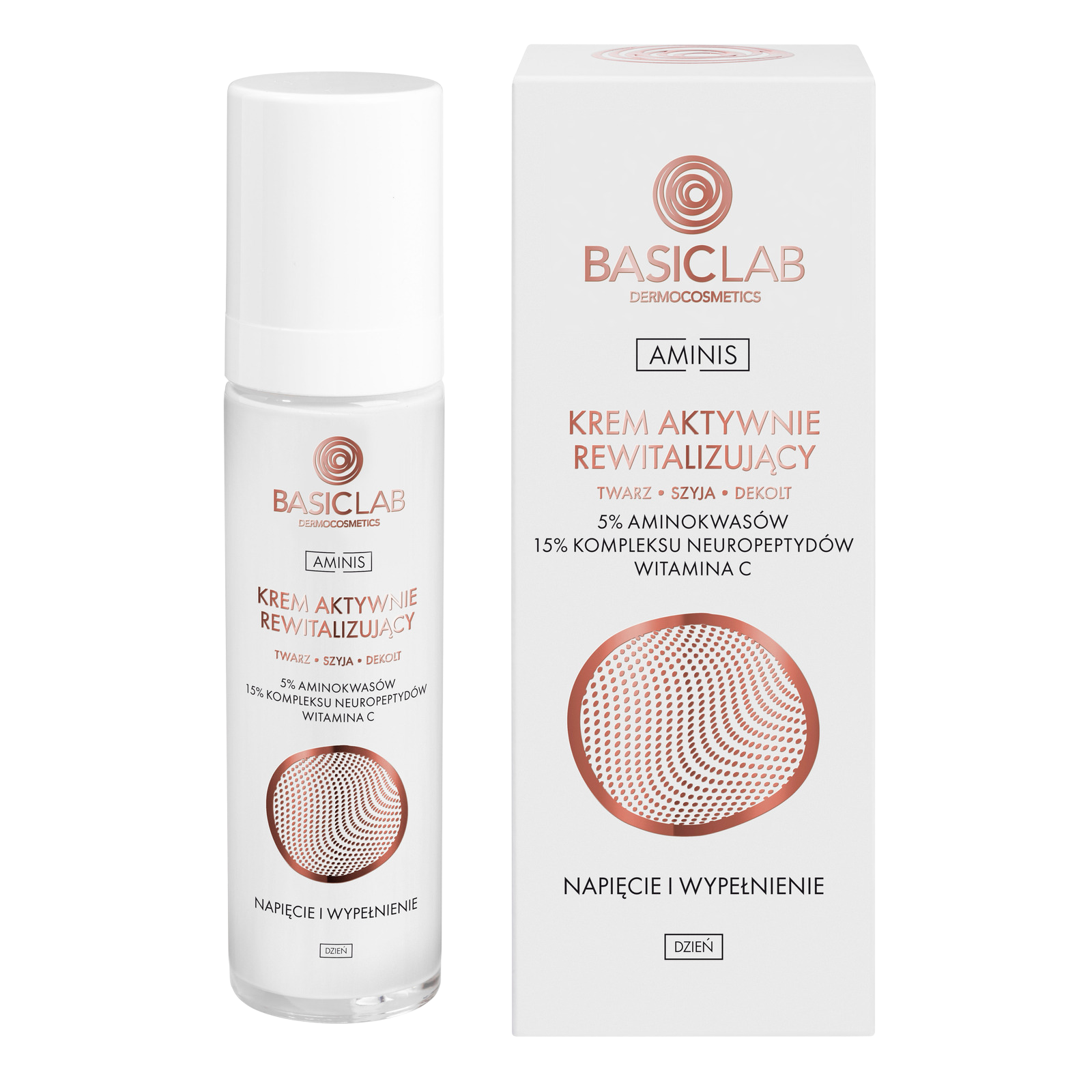 What's in the cream?
5% of amino acids, including those identical to those found in the natural moisturizing factor (NMF), maintain the proper level of hydration of the epidermis. Thanks to this, the elasticity of the skin, resistance to damage and wrinkles increases. Amino acids soothe redness and prevent the destruction of collagen fibers under the influence of micro-inflammatory conditions.
The cream contains as much as 15% of neuropeptide complex from the biomimetic inhibitors group inspired by the action of botulinum toxin. Argireline visibly reduces mimic wrinkles, smoothes the structure and reduces skin roughness. SNAP-8® actively improves skin density, increasing its firmness and tension. As a result, the skin is revitalized and gains a younger, radiant appearance. The patented tripeptide Syn-ake® optically fills fine lines and wrinkles, while providing effective prevention against the formation of new ones.
Vitamin C in an ultra-stable ethyl form revitalizes and reduces the visible signs of skin aging thanks to antioxidant properties and stimulating natural repair processes. It smoothes the skin and evens out its tone.
Resveratrol and coenzyme Q10, one of the strongest antioxidants, effectively slow down the processes of extrinsic skin aging, responsible m.in for sagging, discoloration and loss of elasticity. They neutralize free radicals responsible for damage to skin's support proteins, e.g. under the influence of sunlight.
The synergistic combination of hyaluronic acids with different molecular weights leaves the skin both taut and moisturized. The ultra-low-molecular acid reaches the deeper layers of the epidermis, which increases elasticity and firmness. On the other hand, low-molecular acid effectively binds water in the epidermal structures, maintaining a high level of skin hydration.
Natural vitamin E known as the vitamin of youth effectively slows down the aging process, nourishes and smoothes the skin. It is built into the intercellular cement, thanks to which it strengthens the epidermis and supports its regeneration.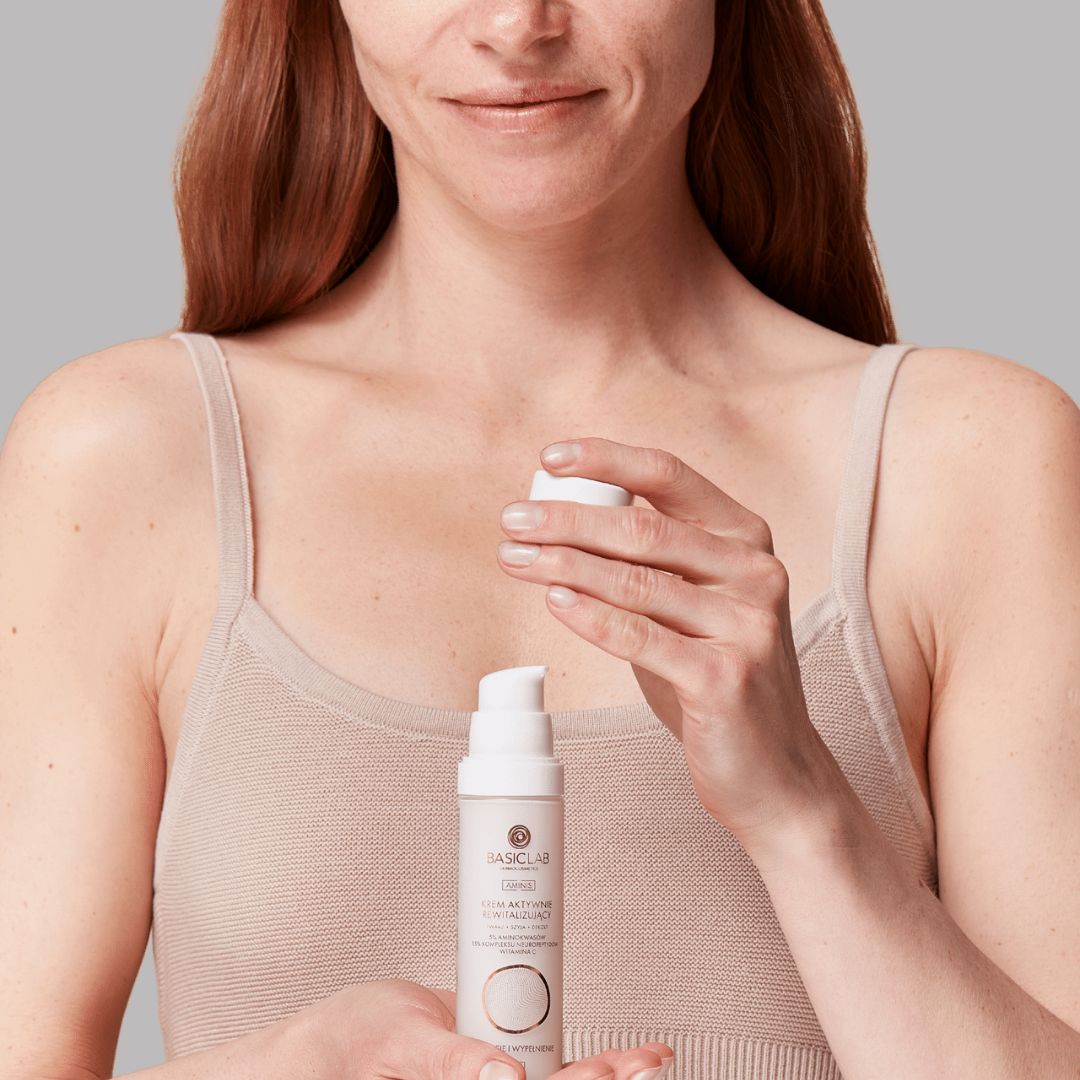 And as a result...
By testing this cosmetic, you can notice from the first use that the skin is better moisturized, smooth, and pleasant to the touch. In a short time, it also becomes more elastic, well tightened and firm. Its color improves (we tested it in winter when many of us have a grayish skin tone). It can also be observed that fine lines and wrinkles become less visible, and the tendency to form new ones slows down. Interestingly, it is a cosmetic that works well with almost any skin type. It goes well both in the case of dry or mixed type skin, and it did not irritate the sensitive one. Additionally, it did not hinder the application of makeup, although of course it is worth waiting a few minutes for the cosmetic to absorb.
Jury's opinion:
BasicLab has been our discovery since the first edition of the Love Cosmetics Awards. We see how dynamically the brand is developing, while maintaining its consistency and identity. The manufacturer's promises are never exaggerated here. This cream is ideal for the day. It is pleasant to apply, works well with other cosmetics (filters, serum, makeup), gives a sense of soothed and cared skin. It is better tensed, revitalized, moisturized, and pores are less visible. With prolonged use, it reveals its anti-aging capabilities. So it is a good investment in a young appearance – because we work for the condition of our skin day after day. And with this cosmetic it is really nice to start every day!
# LOVE COSMETICS AWARDS